School Uniforms for Elementary School Students in Chittagong, Bangladesh  [ESA]
Charakia village, one hour by boat from Chittagong, Bangladesh is a typical rural village
Most of the villages are peasants, and the issues in the village include:
①Peasants have a large burden of money (land costs, seedlings, fertilizer, water) paid to landowners
② Harvesting may not be possible due to flooding of the field due to the effects of cyclones and floods
③ Villagers live far from cities
Previously, there was no school in Charakia village, so the children went to elementary school 4 km away.
In 2004, ESA built a jonaki school in Charakia village.
ESA's mission was to empower these rural children to seek education, not only to provide students with educational opportunities, but also to provide opportunities for the entire village to escape poverty.
The initial number of students increased from 30 to 300, making it the centerpiece of the village.
Most students go to junior high school. This year, the first graduate of jonaki elementary school to enter university has appeared.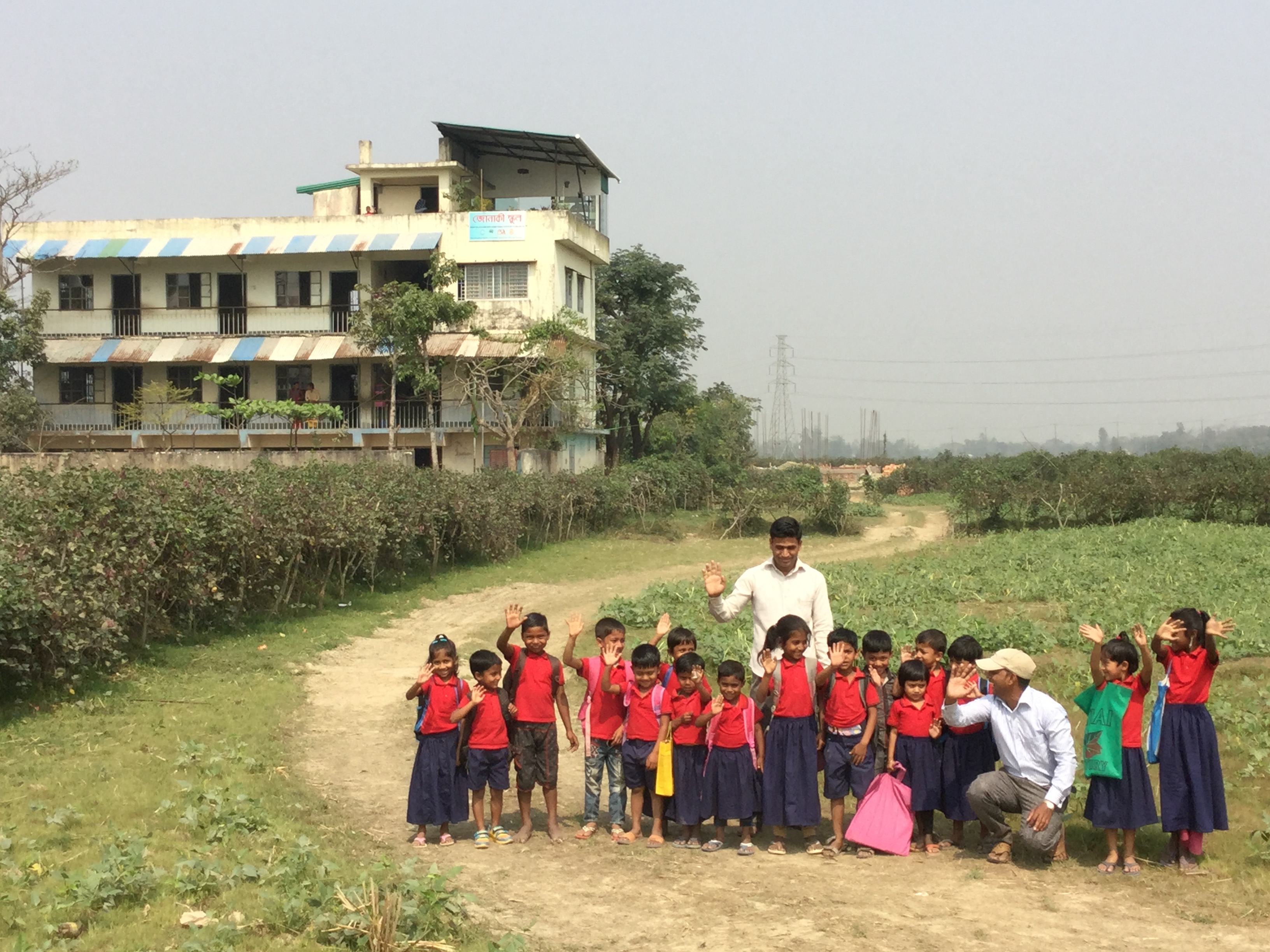 For February, byFood has partnered with the NGO ESA Japan to raise ¥100,000 to provide school uniforms for 100 students at Jonaki Elementary School in Chittagong, Bangladesh.
ESA provides the students with school supplies like stationery, school bags, school lunches, and uniforms.
The uniforms are not only a tool to teach the students neatness, but they're also a message of hope for the village. They show that all children, including those in poor areas, can have access to education — a beacon for a brighter future.
Jonaki Elementary School has been using red polo shirts for several years to make it easier and brighter for children to attend school.
Jonaki Elementary School provides not only education for elementary school students, but also pre-school education to ensure that elementary school education can be sent smoothly.Also, with the aim of independence of graduates and village women, guidance on sewing techniques such as dyeing and sewing classes is used to improve life. We are also working to revitalize the village.
ESA provides school uniforms in January, which is the start of the new semester. We are looking for support for that. The details of the donation are as follows.
Uniform fee: Bangladesh Taka x 300 people = $ 240,000 Taka (about $ 300,000)
Help Spread Happiness!